The Renault Group officially launched on Thursday Dacia Spring, the first electric car under the Romanian brand.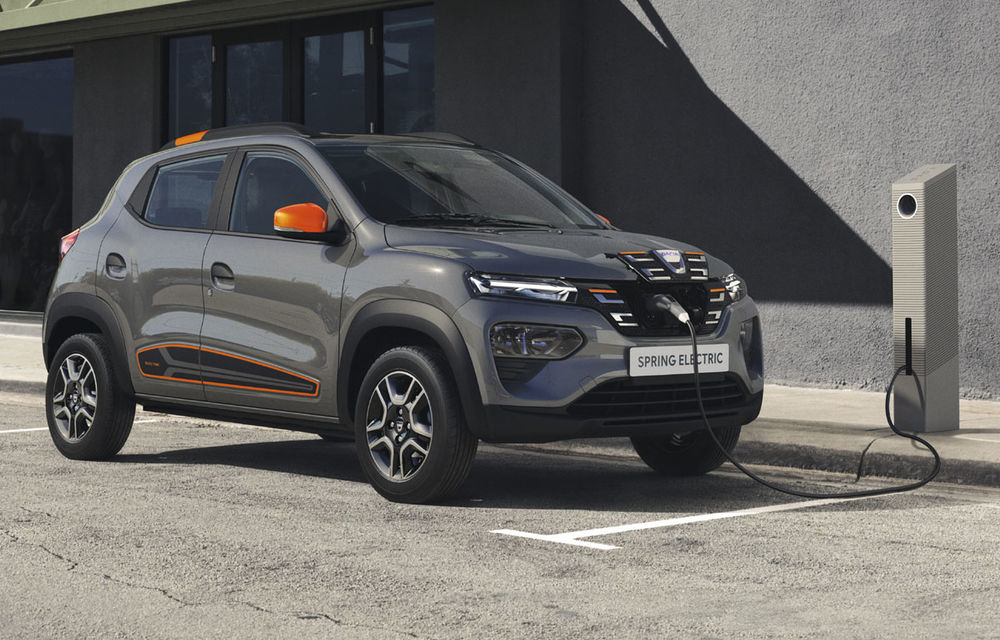 The first 100% electric car of the Dacia brand will be sold at a price of 15,000-17,000 euros. Orders for the new Dacia Spring model will be taken over from the spring of 2021. The commercial offer will include two levels of equipment for the version intended for the general public and the cost of the battery will be included in the purchase price.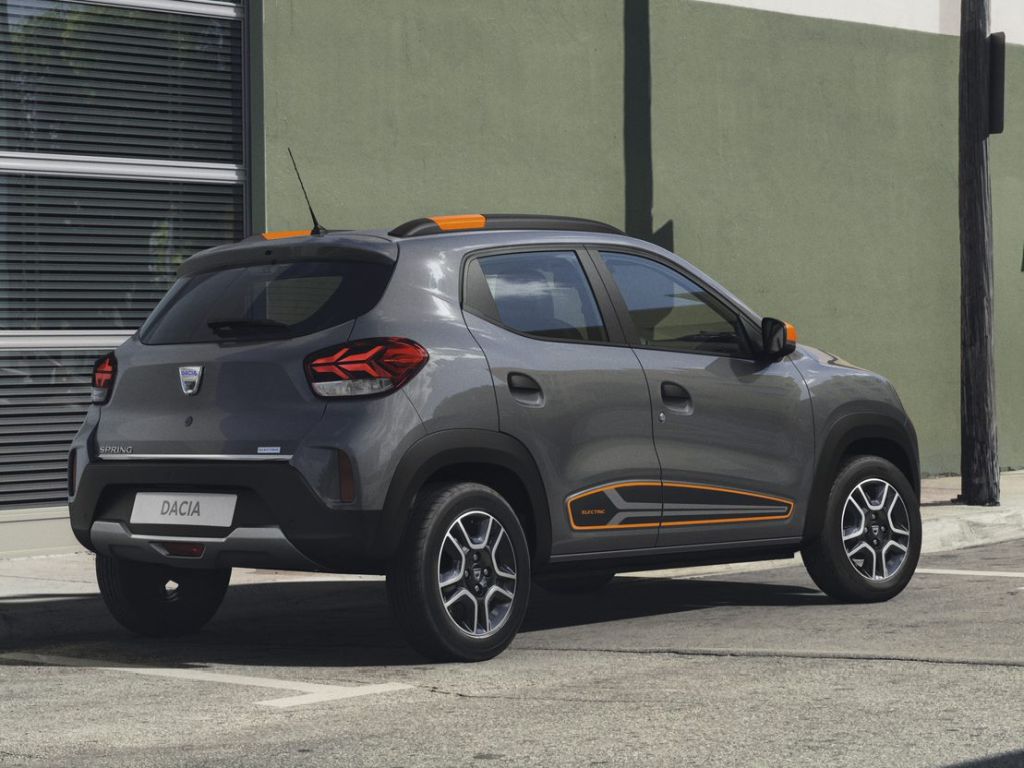 Full electric, 33 kW (equivalent to 44 hp) all-electric engine is paired with a 26.8 kWh battery with 225 km (140 miles) WLTP and 295 km (183 miles) in WLTP City cycle with 125 Nm of immediate torque. Important: DC fast charging from 0% to 80% takes 50 minutes and more details on charging times of the Lithium-ion battery are:
less than one hour for 80% of charge on a 30 kW DC terminal • less than 5 hours for 100% of charge on a 7,4 kW Wallbox •
less than 8h30 hours for 100% of charge on a 3.7 kW Wallbox •
less than 14 hours for 100% of charge on a 2.3 kW household socket Dacia Spring Electric is guaranteed for three years and 100,000 km (62,140 miles) and its battery eight years and 120,000 km (74,600 miles).
Improved safety
The range can be improved by almost 10% by simply pressing the ECO button on the instrument panel thanks to a power limit of 23 kW (instead of 33 kW) and a top speed limit of 100 kph (62 mph). Safety features: a speed limiter, ABS, ESP, electronic brakeforce distribution, six airbags, emergency call (SOS button), automatic headlight activation and automatic emergency braking. Active from 7 to 170 km/h (4 to 106 mph), this system detects, via the front radar, the distance to the vehicle in front (stationary or moving).
The Dacia electric model also has the Spring Electric Cargo version that features a boot that extends where the back seat is usually located, a plastic lining on the floor and on the interior wheel arches, four anchor rings and a wire mesh partition separating the front passengers from the loading area. The loading length of this special version is 1,033 mm, with a volume of 800 litres and a payload of 325 kilos. Main car details: Length: 3,734 mm Width: 1,622 mm (1,770 mm with mirrors) Height: 1,516 mm Wheelbase: 2,423 mm Empty ground clearance: 150 mm Electric engine 33 kW (44 hp) Battery 26.8 kWh AC charging up to 6.6 kW / DC charging up to 30 kW (optional) Driving range: 225 km/140 miles (WLTP) / 295 km/183 miles (WLTP City) Top speed: 125 kph (78 mph).
Here is a video with the model. Enjoy and share!
Source: Dacia Duster Trails on Youtube