Here are some important news from the auto industry for today
Mercedes goes big on the next EVs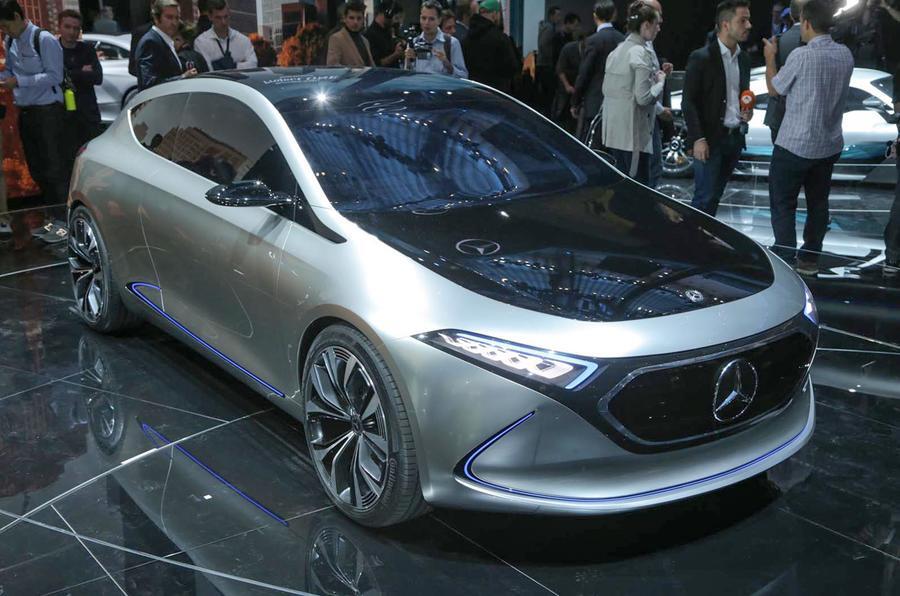 Mercedes-Benz won't build an electric hatchback, instead focusing on SUV or crossover EVs, said R&D boss Markus Schäfer. Its next EV, the EQA, has almost finished testing and is a compact SUV. Schäfer said: "We have to watch customer demand and, at the moment, SUVs and crossovers are the absolute favourites. Those are our first priorities."
Source: Autocar UK
More car brands extend warranties
Vehicle manufacturers around the globe are doing what they can to ease the impacts of the COVID-19 pandemic, which continues to see most Australians working from home and, in many cases, confined to their homes except for 'essential' purposes.
That means many cars sitting around not being used while their new-vehicle warranty continues to count down, leading some car-makers to extend the warranty period of some vehicles in certain circumstances.This week, Volkswagen announced it would extend its new-vehicle warranties by three months worldwide – but only for vehicles produced in Europe, therefore excluding a range of models including the Amarok.
Source: Motoring AU
Nissan plans to switch focus to US, China, Japan and Australia
Nissan is planning to refocus its resources on succeeding in the United States, China, Japan and Australia under new radical plans to save the car-maker. According to insiders speaking to Reuters, the new plan — set to be announced on May 28 — will attempt to curb the aggressive expansion drive that its ousted leader Carlos Ghosn had set in motion.
Source: Motoring AU
2021 Audi Q4 e-tron Will Be the Cheapest Electric Audi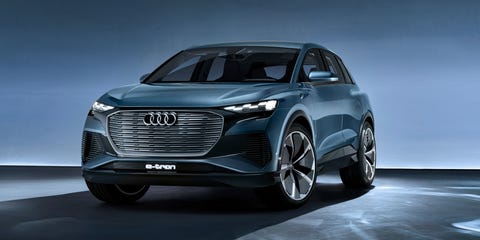 The Q4 e-tron was initially previewed by a concept car (pictured) shown at the 2019 Geneva auto show. It will be the fourth electric Audi to come stateside but the first to use VW's MEB architecture designed exclusively for electric vehicles. VW claims that the platform will host 27 different models sold by four brands by 2022. It'll be powered by an electric motor on each axle backed by an 82.0-kWh lithium-ion battery pack. Total output should be around 300 horsepower.
While the current e-tron delivers competitive real-world range, Audi needs to figure out how to boost its EPA figures or buyers may ignore the vehicles no matter how good they are to drive. The Q4 e-tron will compete against the likes of the BMW iNext, Jaguar I-Pace, Mercedes-Benz EQC, and Tesla Model Y.
Source: Car And Driver
Band of Children Somehow Steal 46 Cars Worth $1.1 Million
Since March 17, car dealerships in the Winston-Salem and Kernersville areas of North Carolina have been haunted by a string of break-ins that have resulted in the loss of dozens of vehicles reportedly worth a combined $1,138,718. Authorities believe to have identified the culprits behind the thefts, but are running into a series of troubles bringing them to justice–because the majority of the car thieves are underage, and even as young as nine years old.
Source: MSN News
Chinese EV manufacturer starts selling to Europe this summer
Byd Auto, the largest electric vehicle manufacturer in China and the second largest in the world (after Tesla), has announced that it will debut on the European market this year. The first country in which it will sell its models is Norway – the country with the most electricity demand on the continent. The first model that Byd Auto will sell here is a mid-class SUV called the Tang EV600. It boasts all-wheel drive and an electric range of 520 kilometers, calculated according to the NEDC standard. The manufacturer has not yet published the prices for Tang EV600 when it will debut commercially in Europe. The all-wheel drive version available in China has an 82.8 kWh battery that powers two electric motors, each with a power of 245 hp.
Source: Carscoops
Utah Cops Pull Over 5-Year Old Driving To California To Buy A Lamborghini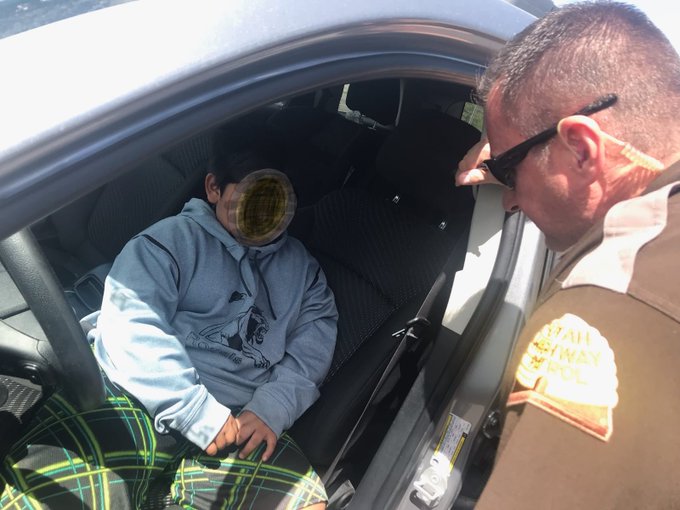 After arguing with his mother, the child managed to grab the keys to the family SUV, and left for California in order to buy a Lamborghini with just $3 in his pocket. Thankfully, a Utah Highway Patrol trooper spotted him on Interstate 15 and pulled him over. The vehicle was doing a little over 30 mph (48 km/h) at that time, which is suspiciously slow for an interstate. In the end, nobody was hurt and no property was believed to be damaged. However, the Weber County attorney's office could still file charges against the parents if deemed appropriate.
People Bought More Trucks Than Passenger Cars In The U.S. Last Month
New data shows that pickup trucks have overtaken passenger cars in overall sales in the U.S. for the first time ever. According to Bloomberg, using sales statistics gathered by Autodata Corp., consumers went out and bought more than 186,000 pickup trucks in the U.S. last month versus just over 169,000 passenger cars in the same timeframe. That's a noticeable 17,000 vehicle difference. The same data suggests that full-size trucks made up more than 40 percent of General Motors, Ford, and Fiat Chrysler's sales in April.
UK New Vehicle Sales Fall To 1946 Post World War II Levels
New car sales in the UK were down by around 97 percent for the month of April, hitting the lowest level of any month since February of 1946. Back then, a few months after the end of World War II, only 4,044 new cars were sold in Britain, which was still undergoing rationing and trying to rebuild its infrastructure following the destruction. In comparison, last month's figure stood at about 4,000 cars, with most new car sales being business fleet purchases.
Source: Carscoops
Renault Will Electrify Next-Gen Kadjar
Renault is set to replace the current Kadjar crossover (a model that is mechanically very similar to the Nissan Qashqai which is known as the Rouge in North America) with an all new model in 2021. And as it has done with the rest of its range, the French automaker has plans to offer the new Kadjar with a series of electrified powertrains.
Source: Insideev