Driving at night can be dangerous. Even if you're a skilled and alert driver, that might not help you much when driving with poor visibility. What happens when a thick fog blankets the road, or when it's too dark to see more than a couple of feet ahead of you? When you're not persistently driving in safe conditions, it can make a lot of sense to get a little help.
Lanmodo Vast 1080P Automotive Night Vision System
The Lanmodo Vast Automotive Night Vision System is similar to having a pair of lights on your vehicle. The general idea is to help improve your ability to see the road. But in a variety of circumstances, the Vast is actually better than some simple high beams. Because as a night vision system, this device is somewhat like giving the driver super-powers.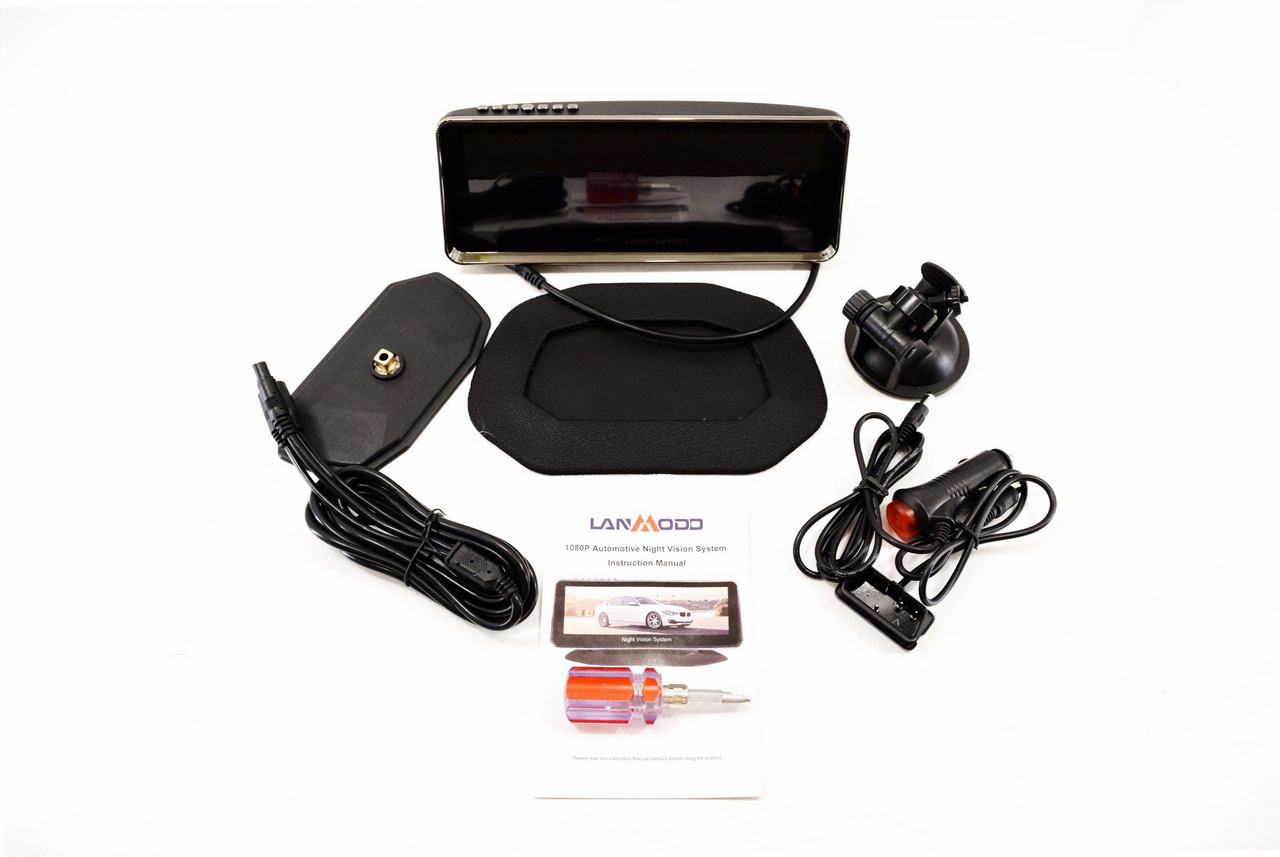 Viewing Display
If you're not familiar, IPS panels are great for two things. The first thing is providing more true to life color than duller, cheaper TN panels. The second thing is providing far better viewing angles than TN panels. In fact, the viewing angle is pretty close to 180-degrees. You can basically look at this thing sideways and still end up with a good view of what's happening.
Having night vision in your car has tons of advantages. For driving safely at night, the camera might have a better view of the road than your unaided eyes. How about when it's raining and your vision may be blurred by excessive downpour? The camera can cut through that, letting you see clearly. It works just as well in foggy conditions.
The Lanmodo Vast includes a cigarette lighter adapter, OBD adapter, three-in-one input cable, non-slip mat, suction cup, and one hand sized screw driver. The input cable can accommodate NVS connection wires, rear view signal inputs, and a DV 12V power input. That should be basically everything that the average person needs to get started using the Lanmodo Vast.
And if you need alternatives for powering the unit, you can pick up a 24V to 12V voltage converter. But that converter/adapter is not included.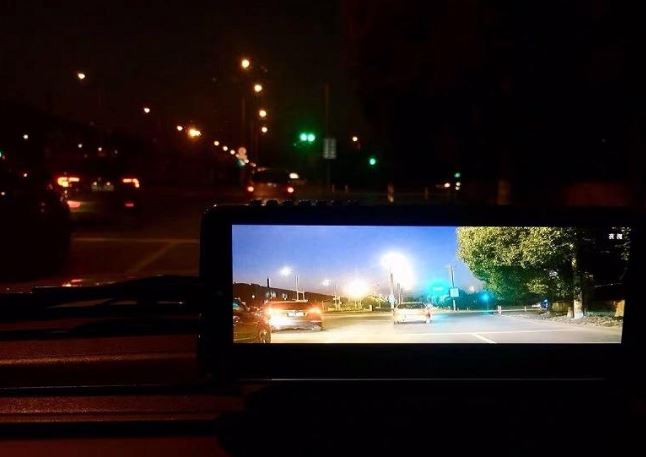 Who Should Choose Lanmodo Vast 1080P Automotive Night Vision System?
There are several reasons why this system might make sense. One is that it's very easy to install. You can add and remove the screen as needed, especially if you go with the more straightforward matt-style installation method. That makes the Lanmodo Vast's installation approachable for nearly anyone.
Another reason is safety. When you're not driving through a well-lit area, the lights on your vehicle alone are not always going to give you a clear view of the road. The Lanmodo Vast can fix that. In the distant future, even if self-driving vehicles start to become popular, it's possible that these kind of devices will become quite standard.